I still need to do some Christmas shopping…if you do to and happen to have to buy for a baseball fan, here are five unique ones that are not too late to get. Back to traditional sports biz tomorrow.
Painted Glove Collectibles are one-of-a-kind Baseball Art on clas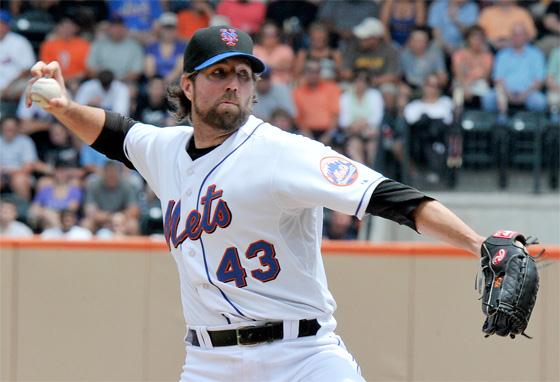 sic gloves featuring the game's greats. Created by artist Sean Kane. Featured on ESPN.com and NBC Sports.com the gloves can't be played with but are as good a unique boxed colelctable as you can find, and each can be personalized as well.
Knuckleball was perhaps the best-timed movie of 2012 with Mets pitcher RA Dickey rising to the Cy Young Award. The DVD is now on sale and could make a nice stocking stuffer for those now north of the border as well.
Baseball Dirt: Can't take in the sights and sounds—and dirt—from every MLB park? Steiner Sports has a cylinder of game-used earth from each of the 30 current ballparks in a framed collage. Most teams individually available as well. Better than an ant farm.
Your Own Bobblehead: Most sports fans still collect bobbleheads. What about one…of your favorite sports fan! The custom Superfan bobblehead doll is custom sculpted and painted for you! For the sports fan who has everything, this is a must! Choose this body or browse dozens of others by clicking through to our site. You can even design your own body from scratch with a custom head-to-toe doll.
Stadium Blueprints: Baseball fans know that there's more to the game than you can catch on TV. There's a special spark you only find at a stadium, packed with other fans, cheering your heart out for your favorite team. These Ballpark Blueprints honor that spirit of history and place in classic frame.
Falalalala.