Being a disruptive innovator in the tech space is one thing; taking that role in the sports ownership world is something else. If you are Dennis Crowley, the co-founder and Executive Chair of Foursquare, yu have the opportunity to be both, although the soccer one is on a bit smaller level than say, Mark Cuban's path with the Dallas Mavericks, at least for now.
The last few years Crowley caught the soccer buzz, and turned that interest into a small, not for profit Tier 4 club in the Hudson Valley region of New York, Kingston Stockade FC.  The team and its all volunteer army play in the vast NPSL, but little about the disruptive vision of the club is really small time. It is a passion project with a look to how professional soccer, or a combo thereof in smaller but vibrant communities, can embrace a sport that young people, and families love, without the massive financial barrier to entry of even minor league baseball, let along the USL or NASL.  For Crowley it is truly a passion project, one which consumes a good amount of time like any startup does, and has several fun bells and whistles on the docket for when season two starts in May. For things like merch, value for consumer spend and quality entertainment in a small town with a Jones for "The Beautiful Game," Stockade hit their marks.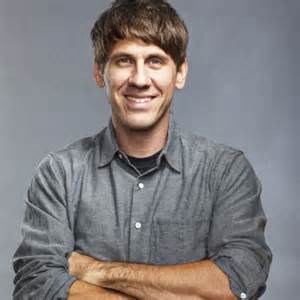 What does the future hold? Let's ask Dennis.
How did you get the idea to own a soccer club?
Well, I've been a fan of the game for a long time, but was initially inspired after seeing a NY Cosmos vs. NYCFC US Open Cup match back in 2015.  We trekked way out at Hofstra University and saw 10,000 fans cheering for a D2/NASL team that was resurrected from the dead just a few years earlier.  I looked at my buddies and thought "we need to do this … we need to build a club from scratch… and we need to put it in the Hudson Valley,"
Why soccer vs. baseball or another sport?
Even though I didn't grow up playing soccer (I didn't play in high school or college… and I'm the worst player at any pickup game), I came to love the sport after following the US Men's National Team and the World Cup in general.  I love the global appeal of the sport and I love the underdog aspect of the USA being so far removed from being one of the best teams in the world.  I also think the "indie soccer club" movement that's happening across the USA in the much ignored lower-levels of the sport is perhaps *the most interesting thing* happening in all of sports right now.
You are from the entrepreneurial tech space, are there a lot of similarities you see in the sports business at the grassroots level?
Sure, at the end of the day — whether it's an iPhone app, a tech company, a soccer startup, whatever — you have a crazy idea that you're trying to bring into the world and you're building it from scratch.  A soccer startup isn't that far away from a tech startup in terms of the vision you need to make it a reality, the team you need to build around you (not just players, but operators and coordinators and volunteers), and the support you need to build with fans and the community to make it successful. And no matter what the project is, there's good days and bad days, and easy days and hard days, and you need to push through them all to make this crazy thing you want to see actually come to life.
What did your fellow colleagues in the tech space say when they have heard about the team as your new project?
Many of them thought that I had *bought* a team… and I always make sure to correct then.  I didn't buy a team, we *built* a team.  We had a crazy idea and we started building from scratch…. and, hey, it worked and people love it!
What does this league and level offer that say, USL or NASL doesn't offer you as an opportunity?
Our team plays in the NPSL which is in the 4th division of the US Soccer Pyramid.  There's 100+ teams in our league, spread across the entire country.  The league's startup costs and fees are modest (~$12k expansion fee and $5k yearly league fee) and because each there are 12+ regional conferences it's possible to keep travel / operating costs low and test the feasibility of a team/market that could have someday have 500 or 1000 or 2000 or 5000+ fans.  
How has the team been accepted, and why Kingston?
The support from the community has been unbelievable and totally unexpected.  Kingston is a small market (population: 19,000) but we had almost 1000 fans at our last home of last season and a supporters group organically emerged and banged on drums thru the entire 90 minutes of each and every match.  I think one of the reasons the community has embraced the team is because we invited them to help us shape and define the club and it's  culture from the beginning.  This was not us saying "Hey, we made a team and we demand that you love it!", this was us saying "Hey, we built this for the community… it's a platform that brings 1000 people together every weekend…  now, what should we all do with it?"
For those who don't know about the league, where are other teams from?
The NPSL is a national league with over 100 teams around the country.  Some of the biggest success stories in lower-level soccer play in the NPSL — Detroit City FC, Chattanooga FC, Tulsa Athletics, Boston City FC, Little Rock Rangers.  We play in the North Atlantic region and we travel throughout New England and New York playing matches in May, June and July.  It's a short season (designed to accommodate teams that need college players to be competitive), but it's the perfect league to get started and start building in.
How did year one go? What were some of the areas of success?
Year one was a huge success for us.  We exceeded all of our expectations in terms of fans, merchandise sales and overall awareness.  The team was competitive, even though we didn't finish in the top half of the table.  Our first year was all about  learning — and then sharing those learnings in the two blog posts I wrote, one before the season and one after the season that gave full financial visibility and transparency into what it took to operate our club.  And while we did not break even (financially) in our first season, we do hope to get closer this coming season by controlling costs and generating more revenue.  I'll be writing another "pre-season post" about our plans & strategy & expectations for 2017, so look for that in a few weeks.
What was the biggest lesson learned?
The biggest lesson for me was in how important the community and fans are (especially the kids!) in terms of making this project a success.  We were very deliberate in terms of being inclusive, involving the community from the beginning, and trying to make the club something that the entire community could  rally around and be a part of.  The most surprising and rewarding part of the entire project has been seeing hundreds of kids each home game being inspired by both the players and the gameday experience — seeking out autographs after the games and wanting to enroll in local youth soccer programs.
Everyone is a volunteer on game days, does that present more opportunities or challenges?
Yes, our entire staff is volunteer driven (aka: no paid operations staff — although we do pay our coaches and trainers).  We haven't had anything but positive experiences so far with volunteers coming out of the woodwork to help with everything from running the box office and merch tables, finding partners and wrangling sponsorships, setting up a streaming video platform (complete with volunteer play-by-play commentators).  It's really been an amazing experience to see the organization evolve — assembling from scratch just as season #1 started to becoming what is now a fairly well-oiled machine at the beginning of season #2.
Where have players come from and who picks them?
Our players are also volunteers in a sense — non-paid, amateur players.  Our club operates as a 501c3 (non-profit) and we carry current college players as part of our roster so we *can not* have professional players on the team. That said, we worked hard to both find & scout local talent (almost all our players are from the Hudson Valley) and we held tryouts that were open to the public to surface any talent we missed.  This past spring, we saw more than 225 players across 5 different tryouts before we narrowed down to an initial 33-man roster.
As you have told others in the tech space about this, have any others emerged as potential owners elsewhere?
Not yet… but I wouldn't be surprised if they do.  One of my goals in starting the club (and with our intention of being completely transparent  into the data & financials) was to eliminate the stigma that owning a lower-level soccer team is the equivalent of "lighting money on fire".  I want to show people that small clubs can be small businesses… and profitable small businesses.  My long term hope  is to help our league work more closely with other leagues to create a promotion/relegation type system that can turn the ownership of a lower level team into more of an investment than a hobby,  If the US had a model that allowed a team to start in Division 4 and then to fight their way up to Division 2 (as nearly every other soccer system in the word does), you'd create a system that encourages and rewards investment in lower level soccer.  And, in my opinion, this "incentive to invest" is one of the missing puzzle pieces that is holding the USA back from being successful at soccer on a global (World Cup) stage.  (I wrote a lot about this in my original manifesto)
Where would you like to see the Stockade, and the league, be in another five years?

Last year, on the eve of our first-ever match, I wrote a manifesto of sorts about why we created a club from scratch and what we hoped and expected to accomplish in a few years time — everything from qualifying for the US Open Cup by 2020 to encouraging more kids to pick up the game and stick with it as their primary sport all the way through high school.  I think we're well on our way to accomplishing some of the goals laid out in this manifesto.
Next up?  Let's make the playoffs.  Let's start a women's team (WPSL).  Let's build a youth academy that's free for top talent (aka: the opposite for pay-to-play) and financed by our men's and women's teams. Let's build an educational curriculum and use soccer as a lens through which to teach kids geography, global politics, and economics.  Let's organize the lower levels across the USA — thousands of teams! — and create a open-league promotion/relegation system that will resonate with fans and will challenge the existing closed-system leagues.  Let's make indie soccer in 2020 as big as a movement as indie music was in the late 1990s/early 2000s.
We have a big vision – and it may take us 20 years instead of 5 years – but this is how I'm thinking of our club.   We dream much bigger than just "let's build a D4 soccer team" and we're just getting started.  This is the most fun and rewarding project I've ever worked on and I can't wait to see where we take it next.
For more info on Stockade FC:
PRE-SEASON, MAY 2016 — "So, Let's Build A Professional Soccer Team From Scratch …"
https://thecauldron.si.com/so-lets-build-a-pro-soccer-team-from-scratch-69a7588bb2da#.ser0ugrih
POST-SEASON, OCT 2016 —  "Everything You Ever Wanted to Know About Operating a Division 4 Soccer Club (But Were Afraid to Ask)"
http://medium.com/@dens/stockade-fc-end-of-season-recap-2016-c2e4d318b364